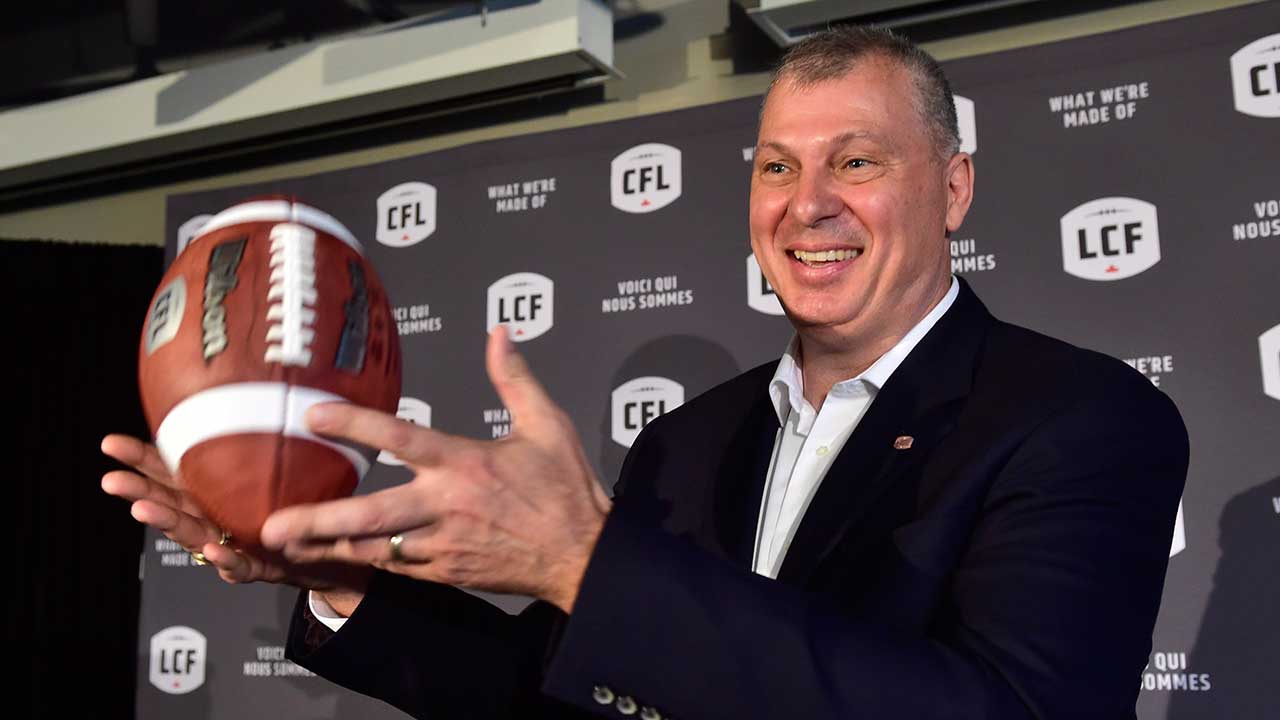 It's early, but new CFL commissioner Randy Ambrosie is on a roll.
First, he wasn't afraid to change course on the amount of coaches challenges after deeming the number of them to be less than TV friendly. Next, he swiftly dealt with the Art Briles turmoil.
Both of those issues were a byproduct of him listening and responding to CFL fans.
With his latest move, Ambrosie is listening to the players — something Ambrosie vowed to do when he took over as commissioner.
And today's announcement was proof positive.
"The credit for this should go to our friends and partners at the player's association," Ambrosie told Sportsnet. "I got a call from Jeff and Brian two weeks ago saying maybe it's time given that I said I wanted to look at player safety as a priority. They opened the door to a conversation and it shows what happens when you have a spirit of partnership."
So far, he's living up to that promise.
On Wednesday's live CFL Twitter show #CFLThisWeek, Ambrosie, along with Brian Ramsay, executive-director of the Canadian Football League Players Association, and Jeff Keeping, president of the CFLPA, announced two changes they say will …read more
Source:: Sportsnet.ca
(Visited 3 times, 1 visits today)