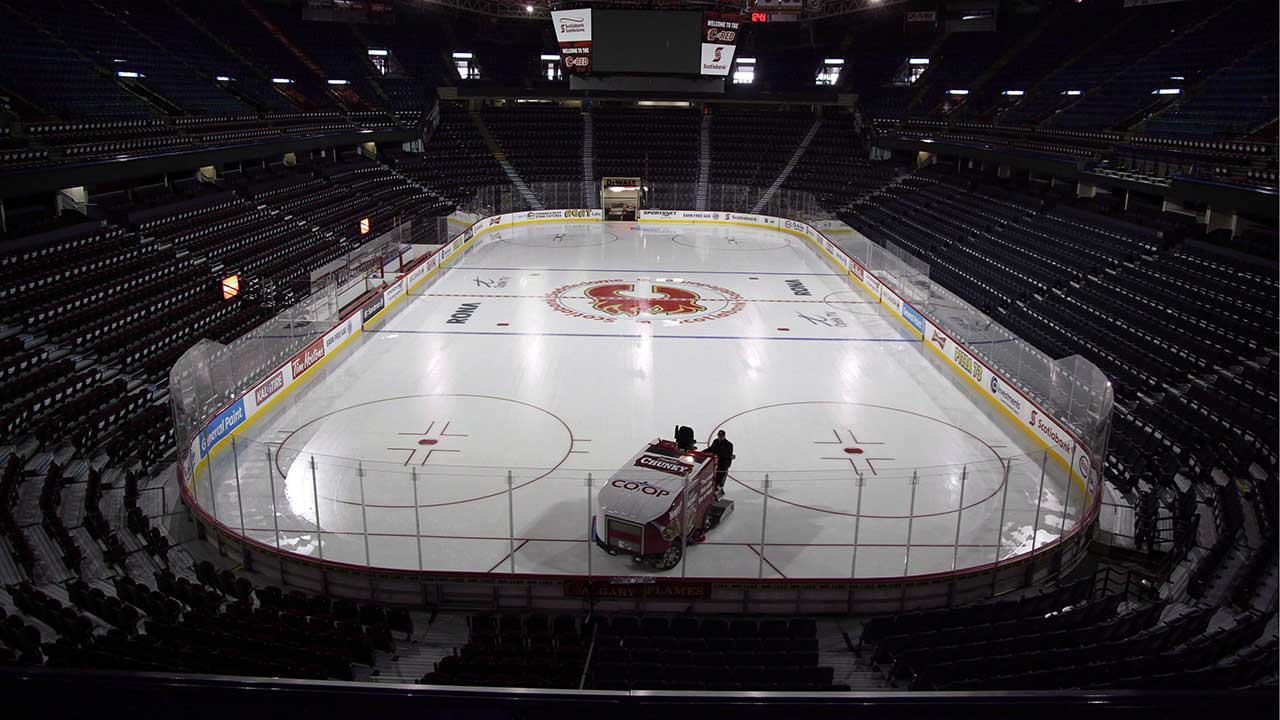 Three days before the players hit the ice, Calgary Flames ownership hit back at a mayor who tried to disingenuously use the arena as part of his re-election campaign.
Fed up with mayor Naheed Nenshi's disinterest in trying to solve an arena problem that could ultimately send the Flames packing, team president Ken King announced Tuesday the club would no longer play along with Nenshi's façade.
"We had an owners meeting today and have determined that we're no longer going to pursue a new facility," said King, flanked by Gary Bettman and deputy commissioner Bill Daly who flew in for a hastily called owners meeting to provide answers to questions about their options.
"We've been meeting for months and they've been spectacularly unproductive and that's unfortunate."
if ( "1" == true && 'undefined' !== typeof window.getIndexAds ) {
var so = {preroll:{1:{1:{siteID:191888},2:{siteID:191889}}}};
adServerUrl = window.getIndexAds( 'http://pubads.g.doubleclick.net/gampad/ads?sz=640×360&iu=%2F7326%2Frogers.broadcast%2FSportsNet.Sportsnet%2FVideo&ciu_szs=300×250&impl=s&gdfp_req=1&env=vp&output=vast&unviewed_position_start=1&ad_rule=1&vid=5574430063001&cmsid=384', so, permalink);
} else {
…read more
Source:: Sportsnet.ca
(Visited 3 times, 1 visits today)