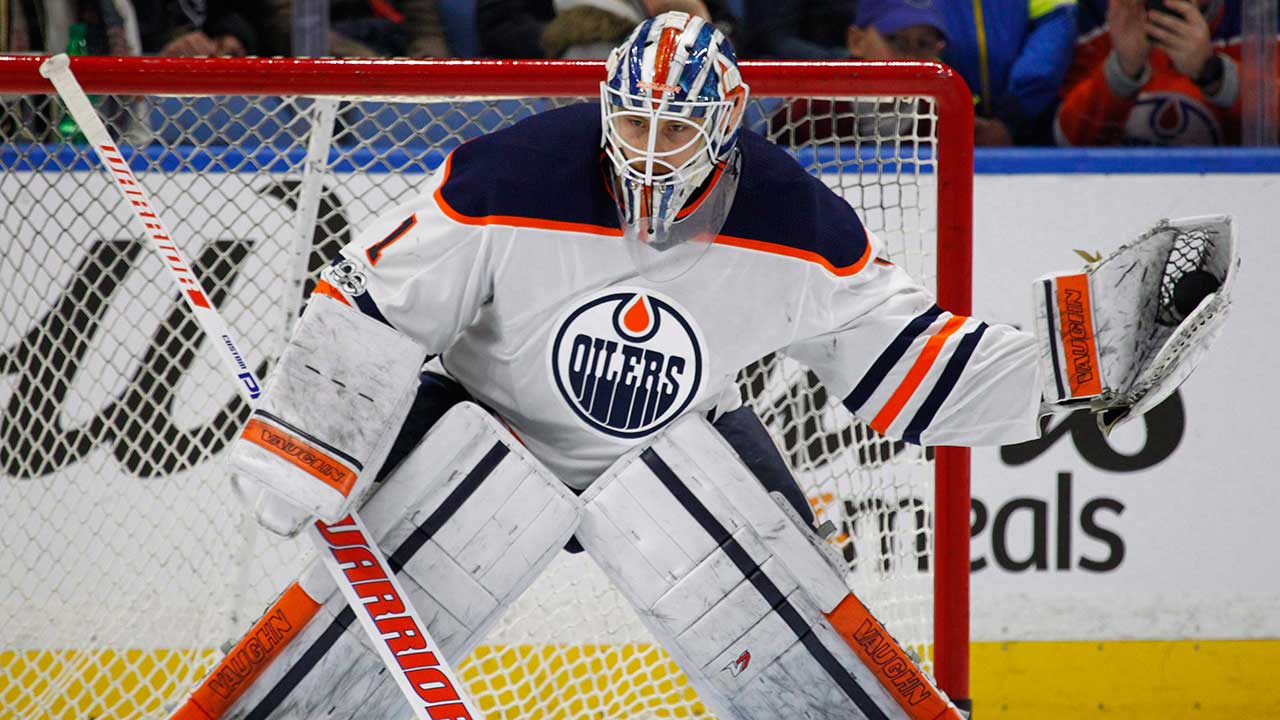 With the recent spike in injuries to starting goalies, there are a few backups that could help your squad if you are in need of goalie starts. We'll help you sort through these goalies to determine if and when any are deserving of a pickup.
Whether you add any of these players to your team should depend on your league settings (points only vs. multicategory), other available players, and team needs. Matchups also matter, particularly for the goalies.
Anton Forsberg, G
Forsberg's last start may have been a stinker, as he was pulled after allowing three goals in the first period against Washington on Wednesday. But as far as recent backup-turned-starters go, he might be your best bet for a win should Tristan Jarry already be claimed in your league. Keep in mind that Hawks' starter Corey Crawford might return within a week, so your run with Forsberg may not be very long. But given his standout AHL numbers in the Blue Jackets' system, Forsberg is worth at least a short-term pickup.
James Reimer, G
Since Roberto Luongo is expected to be sidelined for an extended period of time, Reimer should receive a lot more work over the next few weeks. He'll need to pull up his socks if he will really help your fantasy team, but you could point to his numbers over the past two seasons (2.53 GAA, .920 SV% in 2016-17) as a reason to pick him up. As well, starting goalies can be difficult to secure, so whether you add Reimer will depend on the quality of other goalies out there. But he's still available in about three-quarters of Yahoo leagues. One other reason to add Reimer: recently recalled backup Harri Sateri has never played an NHL …read more
Source:: Sportsnet.ca
(Visited 1 times, 1 visits today)