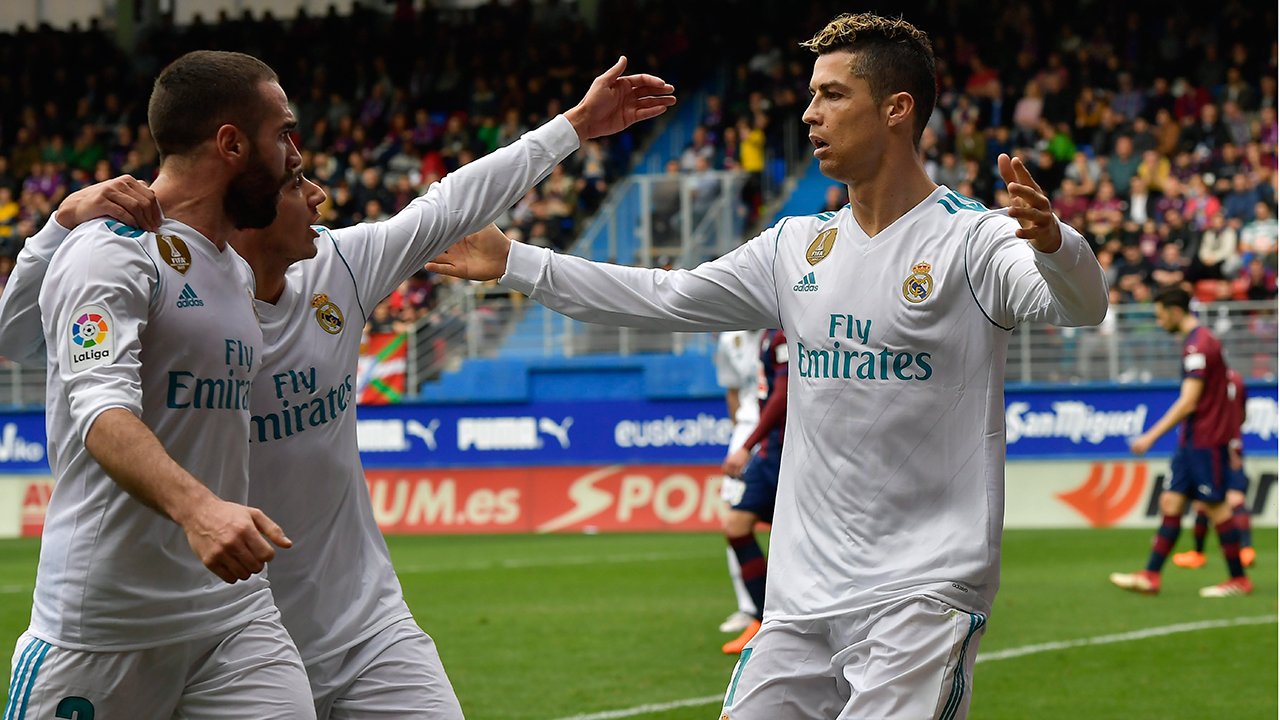 Every Monday, I'll wrap up what happened over the weekend in the top leagues across Europe, and I'll share what I think are some of the most insightful soccer reads on the web from the past week.
RONALDO IS NOT WASHED UP
Cristiano Ronaldo bagged a brace in Real Madrid's 2-1 win over Eibar on Saturday. The Portuguese star now has 33 goals in all competitions this season, one more than rival Lionel Messi.
Messi still leads La Liga in scoring with 24 goals this campaign, ahead of teammate Luis Suarez (21) and Ronaldo (18). But the Real Madrid star has been in blistering form as of late, with 14 goals in his last nine La Liga games.
A slow start to the season (by his high standards) raised many questions as to whether Ronaldo, who turned 33 last month, was slowing down or even, gasp, washed up. He's getting on in years, but there's no question he remains neck and neck with Messi for the unofficial title as best player on the planet.
33 goals in 34 games for Cristiano across all comps this year. Every outlet that said he was washed should have to fold.
— Matthew Doyle (@MattDoyle76) March 10, 2018
More on La Liga: Friday roundup || Saturday roundup || Sunday roundup
Worth a read: Reuters' Rik Sharma examines how Messi became such an expert free kick taker, and details what advice Diego Maradona once gave the FC Barcelona star.
"In an interview with Spanish television channel La Sexta, [former Argentina fitness coach Fernando] Signorini said Maradona saw Messi get frustrated after missing three free kicks in training and started walking away from the field.
Maradona hugged him and said, 'You can't tell me that you, on your way to …read more
Source:: Sportsnet.ca
(Visited 3 times, 1 visits today)