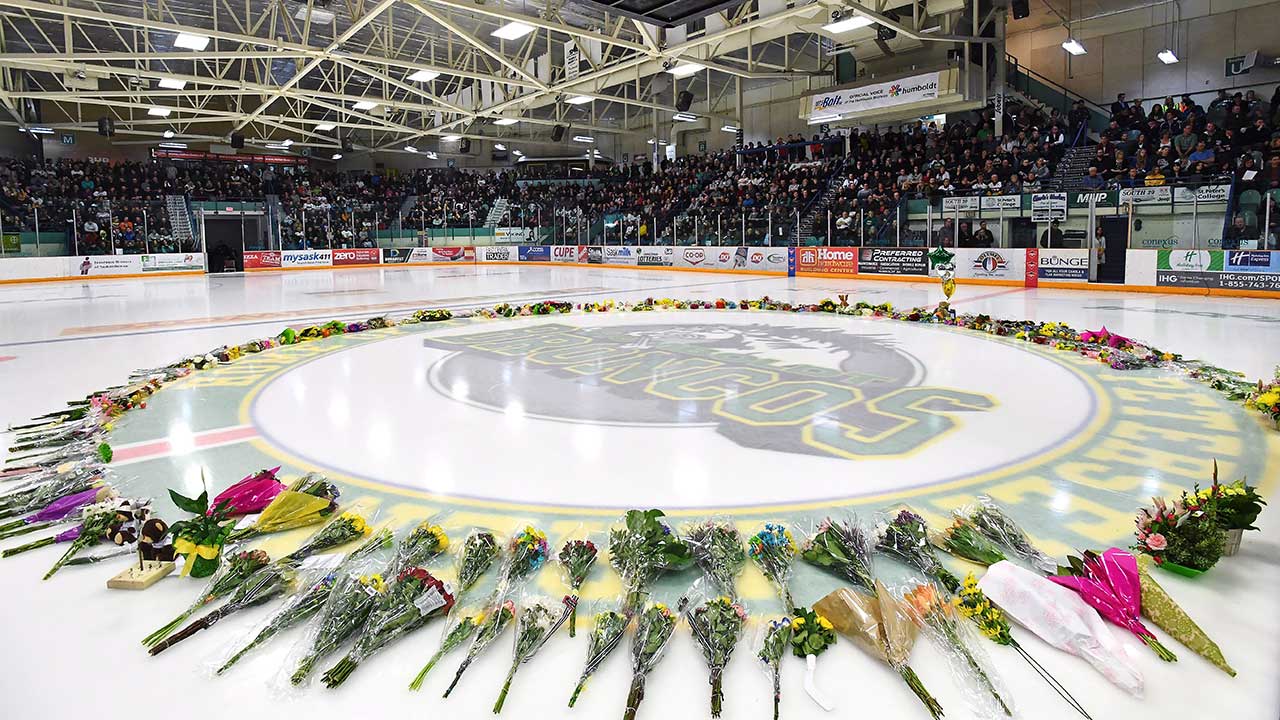 HUMBOLDT, Sask. – Family and friends are to gather today for the funerals of three people who died as a result of the Humboldt Broncos hockey team bus crash.
Forward Jacob Leicht, who was 19, is to be laid to rest in his home city of Humboldt.
The funeral of defenceman Adam Herold, who was 16 and the youngest member of the team, will be held in Montmartre, a village east of Regina.
The service for team bus driver Glen Doerksen, who was 59, is set for Carrot River, Sask.
The bus was headed for a playoff game in Nipawin last Friday when it collided with a semi-trailer at a rural intersection north of Tisdale.
There were 29 people on the bus — 16 have died and 13 were injured.
Source:: Sportsnet.ca
(Visited 6 times, 1 visits today)