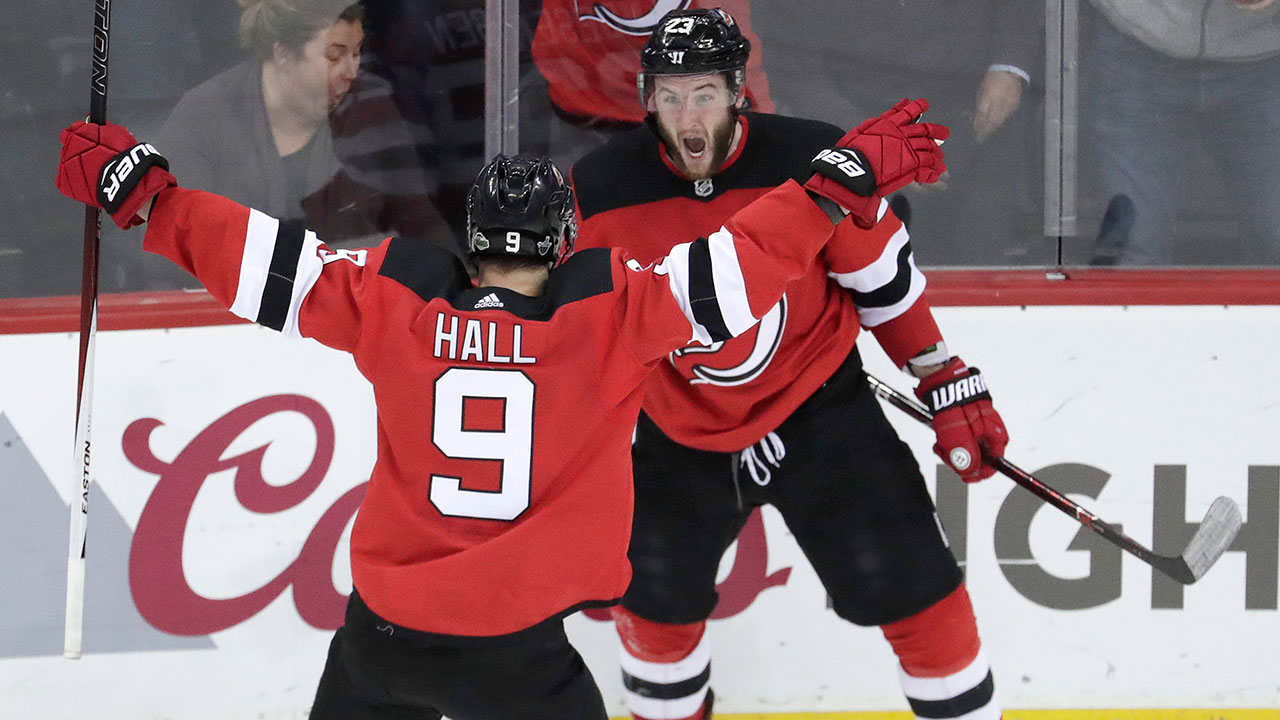 NEWARK, N.J. — Taylor Hall had a goal and two assists, setting up Stefan Noesen's game-winner with 7:05 play, and the New Jersey Devils scored four times in the third to claw their way back into their first-round series with Tampa Bay on Monday night, beating the Lightning 5-2 in Game 3.
Rookie Will Butcher had a power-play goal earlier in the third to tie the score 2-all, and Blake Coleman and Ben Lovejoy added empty net goals late. Cory Schneider made 34 saves while starting in place of Keith Kinkaid and giving the Devils a chance in their first playoff series since 2012.
Schneider, who seemed to hurt his groin in a collision with Lightning defenceman Ryan McDonagh midway through the final period, survived a late power play to nail down the win.
Alex Killorn and Steven Stamkos each had a power-play goal and an assist for the Lightning. Nikita Kucherov added two assists, and Andrei Vasilevskiy made 36 saves in the game that had a major scrum with 23 seconds to go.
Game 4 of the best-of-seven series will be Wednesday night at the Prudential Center, which was stuffed with fans wearing red.
Hall was the Devils' MVP during their stunning run from the worst team in the Eastern Conference to the post-season in a year, and he didn't disappoint in their biggest game of the season.
Hall skated down the right boards, avoided a check by Tyler Johnson in centre ice and found Noesen in the left circle with a cross-ice pass that the forward one-timed past Vasilevskiy.
Butcher had tied it at 4:03 of the period, just 24 …read more
Source:: Sportsnet.ca
(Visited 6 times, 1 visits today)